Anger Management Class
Lowest Price Anger Management Classes Online. Money Back Guarantee!
Our Online Anger Management Classes
You'll Be Amazed at How Easy it is to Take Your Class Online…
Choose Your Class
Just select your class and the number of hours needed and register.
Start Immediately
Once you pay for the class you will receive an email from us that contains a link to access the class.
Complete Your Class
Once you complete the final exam at the end of the class just email us the requested information.
Receive Your Certificate
We will mail out your official certificate that you will turn into the court.
Anger Management Class Curriculum Overview
Anger Management Introduction
Expressions of anger and recognizing anger
Forgiving and respecting others
Developing emotional intelligence
Dealing with assertive communication
Anger management maintenance
Managing aggression
Understanding self-talk
Accepting feedback from others
Dealing with road rage
Conflicts and resolutions at home and work
Building self-esteem
Recognizing stress and its effects
Numerous videos throughout class
Resources for finding help
Quizzes after each lesson or video
Notice: It is your responsibility to verify with the Judge, probation, employer, or your attorney as to whether or not an online distance-learning class will meet your requirements and will be accepted by the authority requiring you to complete the class. Also note that our class is a "self-paced" class and not a "Zoom" class. Not all states accept online classes so please verify first. If you need help determining eligibility just give us a call at 702-672-2324 M-F 10 am to 5 pm MST.
Need help selecting the right class? Give us a call today:
Testimonials
Have a look at some of the wonderful things people say about us.
Very Informative Class
"Your class covered a lot of information in the 8 hour class I took. I will recommend your company to everyone"
Jason C., Indiana
You Guys Are the Best
"Thanks for a great class I'm so glad I took it online with your company. Glad I was able to get my certificate so quick."
Michael M., Maryland
Thank you for your help!
"I had some serious anger and domestic issues and I realize that now after taking your class. I'm dealing with my anger better now"
Randy T., Michigan
I learned a lot in your class
"I'm glad I decided to take your class instead of others I looked at. The class was great and I received the certificate quickly"
Kelly L., Nebraska
Great Support
"Great class thank you very much. I should also add that the court accepted my certificate without any issues"
Joann D., Texas
Once you complete your class we will mail you an official certificate of completion that you will turn in to the court, probation, or other authority that required you to take the class. Beware of other classes on the Internet that tell you, you can print out a certificate at the end of the class, these certificates are never accepted, they are just a piece of paper not a real certificate like ours!
Questions Just Call: (702) 672-2324 Or Email: Support@Mycourtclass.Org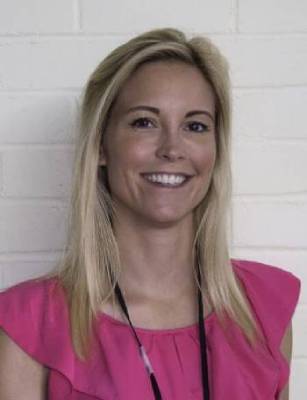 Janice Gelbreck – Counselor
About Us
Each of our classes has been created by professionals like our lead counselor Janice Gelbreck. Each of our court classes is presented in an online environment and have been created by professionals who have paid very close attention to details when it comes to class curriculum to make sure that you receive the best possible education on the subject matter you require possible and that our classes meet the requirements of the authority requesting you to complete the class.
Over the past 10 years we have over a 99.4% acceptance rate with Courts, Employers, Military, and Schools, so you can rest assured that by taking one of our classes your certificate is going to be accepted by the authority requesting you to take the class or program.
Questions Just Call: 702-672-2324 or email us at: support@adaptiveskills.com
Our Guarantee
While other online classes only offer a 30 day guarantee, we are so confident in our classes we back them with a full 60 day 100% Money Back Guarantee if your certificate is not accepted for any reason within 60 days from date of order. Absolutely no refunds will be given for any reason beyond this 60 day period.